Executive Team
---
Chuck Hill
Managing Director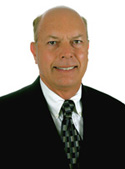 Charles Hill is a Managing Director and Co-Founding Partner of Strategic Realty Capital ("SRC") since its inception. SRC has acquired 15,000 opportunistic value-add apartment properties over the past 6 years. Prior to founding SRC, Mr. Hill was the President & CEO of Charter Capital ("Charter"). Charter was principally engaged in the origination of debt and equity financing in excess of $2+ Billion and was also involved in numerous value-add investment property acquisitions for Charter's account. Charter also was a partner in a loan securitization joint venture with ING Barings Real Estate. Mr. Hill also has a background in mortgage banking and banking, including being a senior vice president and head of the commercial real estate lending division of a Southern California bank. In the past, Mr. Hill has been a frequent speaker at various real estate conferences and also has been a guest lecturer in real estate at the Anderson School at the UCLA School of Management. Mr. Hill is also Chairman and Co-Founder of the 501 c-3 HAPI Foundation, which was developed to promote health and wellness in apartment communities. Mr. Hill holds a Bachelor of Arts degree from University of California, Los Angeles, a Law degree from Southwestern University and has completed post-graduate studies at the Wharton School of Business at the University of Pennsylvania.
---
Eddie Lorin
Managing Director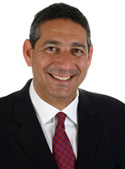 Eddie Lorin co-founded Strategic Realty Capital as a culmination of his 25 years' experience in investment real estate. SRC has a mission to provide value to its shareholders and more important, its residents. Since 2008, SRC has purchased close to 10,000 units in over 40 transactions and has built a strong performing portfolio. All of SRC's apartment assets were purchased opportunistically and successfully re-positioned into thriving communities.

Prior to forming SRC, Lorin was the exclusive acquisition advisor to a large national apartment company where he led the acquisition of 130 properties; 25,000+ units contained in over $2.2 billion in real estate. Other real estate experience included Mr. Lorin handling over $700 million in transactions Class A office buildings and retail space for Douglas Emmett/Jon Douglas Commercial and sold various sale-leaseback properties with Damon Raike & Company. Mr. Lorin also spent 8 years in the asset management and development of 5 million square feet of shopping centers and industrial complexes while employed by private, entrepreneurial Los Angeles investors.

Lorin is also co-founder of the 501c3 HAPI Foundation which was developed to promote health and wellness in apartment communities. Mr. Lorin earned his bachelor's degree from the University of California, Los Angeles, has a specialized "minor" in investment real estate from UCLA extension and has been a licensed real estate broker since 1988.